Team TD Smith: The Trusted Telluride Real Estate Brokers
Exclusive Telluride Properties
PROUD MEMBERS OF
Forbes Global Properties
An unparalleled suite of innovative marketing services for luxury homes.
Most Trusted Magazine in the US
Let Us Help You Find Your Dream Home
Meet Your Telluride Real Estate Team
With an efficient team of three, team TD Smith covers all of the bases at all times, whether attending to marketing campaigns, networking strategies, market research and updates, or the intricacies and demands of complex due diligence and closings.
Chris Sommers
Broker Associate
Chris Sommers is a licensed real estate broker with Telluride Real Estate Corp. since 2001 and partnered with TD at that time. Chris's philosophy of building lasting relationships and providing unparalleled market knowledge with excellent customer service is the key to success.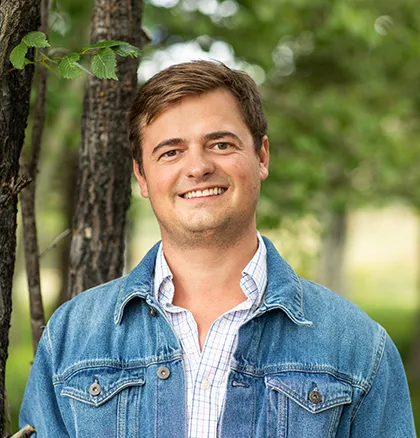 Why Work with T.D. Smith and Team
We're dedicated to providing exceptional service, expertise, and support to our clients. Our team of experienced agents has years of experience in the Telluride market, and we take pride in our commitment to building strong relationships with each and every one of our clients. We believe that our clients' success is our success, and we're honored to have had the opportunity to help so many people achieve their real estate goals.
quote right iconA creative problem solver, TD understood our situation in each of our three real estate transactions and found the right property for us, including two unadvertised opportunities. His extensive experience in the Telluride market, understanding of how families enjoy Telluride, appreciation for this unique real estate market, practical, informed and focused approach to due diligence, and contacts and reputation in the market enabled us to invest in properties we love and have enjoyed and experience appreciation in value along the way.

BRIAN CONWAY | TA ASSOCIATES
quote right iconChris Sommers and T.D. Smith are the consummate professionals. Our search for riverfront property started several years ago. We had very specific parameters for our search and Chris honored those requirements. Chris was able to find the perfect property for our needs and he saved us money in the negotiation of the final sale price. He was diligent and patient with us throughout the entire process of locating and closing on our cabin on the San Miguel River. Just as importantly, Chris and T.D. have stayed in communication with us after the sale and have been our advocates in the community. T.D. Smith and Chris Sommers have my highest recommendation.
MEG AND MAX GAROUTTE, MD | SAN ANTONIO , TX
quote right iconTD & Chris spent 2 years helping us find the perfect lot in Telluride. We would never have found the property we so love without them!
PAT & MARISA DWYER | MIAMI, FL