Search Telluride Homes for Sale
Search Telluride Homes for Sale
Team TD Smith: The Trusted Telluride Real Estate Brokers
Exclusive Telluride Real Estate
PROUD MEMBERS OF
Forbes Global Properties
An unparalleled suite of innovative marketing services for luxury homes.
Most Trusted Magazine in the US
Let Us Help You Find Your Dream Home
Meet Your Telluride Real Estate Brokers
With an efficient team of three, team TD Smith covers all of the bases at all times, whether attending to marketing campaigns, networking strategies, market research and updates, or the intricacies and demands of complex due diligence and closings.
Chris Sommers
Broker Associate
Chris Sommers is a licensed real estate broker with Telluride Real Estate Corp. since 2001 and partnered with TD at that time. Chris's philosophy of building lasting relationships and providing unparalleled market knowledge with excellent customer service is the key to success.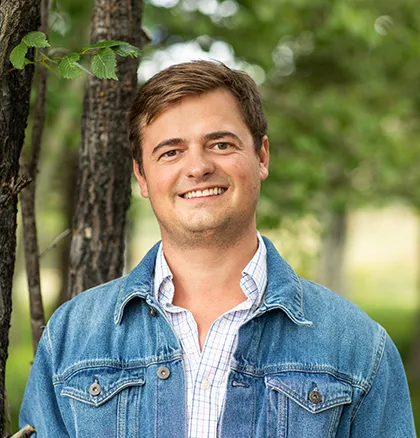 Why Buy or Sell with T.D. Smith Real Estate
We're dedicated to providing exceptional service, expertise, and support to our clients. Our team of experienced agents has years of experience in the Telluride market, and we take pride in our commitment to building strong relationships with each and every one of our clients. We believe that our clients' success is our success, and we're honored to have had the opportunity to help so many people achieve their real estate goals.
quote right iconEven though we lived over a thousand miles away, TD quickly understood our goals and the type of home we were seeking. His deep knowledge of the area and never-ending efforts helped us narrow down potential choices quickly which ultimately led to our closing on the house that today we consider one of our most favorite places in the world.
JC | HOUSTON, TX
quote right iconTD and his team represented my luxury home in a sophisticated, aggressive manner and closed the transaction with efficiency and professionalism. His three-plus decades of experience proved priceless when he diligently remedied a glitch in the subdivision map through extensive negotiations with zoning officials. I have bought and sold many homes and have high standards for the sales person. TD is absolutely the best choice for the complex Telluride environment.
JACK KUEHLER | FORMER PRESIDENT OF IBM
quote right iconWe listed our home with TD and Chris during one of the worst real estate market in 70 years. They stuck with us, constantly trying to find us a buyer, even when there were very few. When a real buyer came along, TD and Chris went to work. When a minor,yet important, clause in the contract threatened to kill the deal they got creative and found a solution that made us and the new buyer happy. If we ever need help with a real estate project in Telluride, we will not hesitate to call TD and Chris.
RUSSELL AND HELEN GIES | VAIL, CO